The Consortium for the Prevention of Suicide was founded in 2021 by Vicki Vidler. It is a registered Community Interest Company and works with corporate organisations to raise awareness and help prevent suicide. 
The Consortium vision is that all people contemplating suicide, receive help and support to stay alive. It aims to achieve this through the following objectives;
increase capacity and capability dedicated to suicide prevention by combining the capabilities of our members.
promote learning amongst our Consortium members by sharing skills and expertise. 

facilitate change and the development of new suicide prevention initiatives led by industry.
Vicki Vidler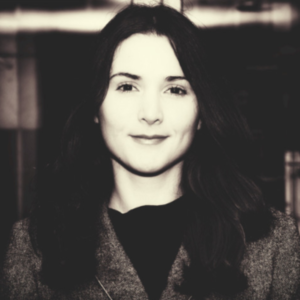 Vicki Vidler is the Founder and Chair of the Consortium for the Prevention of Suicide. She sits on the Bank of England's Mental Health Steering Committee and is also part of a social mobility working group. Furthermore, Vicki sits on the Board of Trustees for the Worshipful Company of Security Professionals Charitable Trust.
Professionally, Vicki has an extensive background in board level engagement, security, risk management and governance, having worked in public and private sector organisations at both strategic and operational levels. She is currently the Chief Operating Officer for the Risk Directorate at the Bank of England. Previously at the Bank, she led the team responsible for designing and implementing the cyber risk strategy for the UK's high value payment system, which typically processes around £330billion each day. Previous to that, she was responsible for the development and implementation of the Banks information security risk management framework.
Before working at the Bank, Vicki worked for global consultancy firm Accenture, assessing operational and strategic threat intelligence for C-Suite executives and the global information security consulting practice. Other roles Vicki has held include, leading a team of intelligence researchers at the Association of Chief Police Officers, and as an Intelligence Analyst for the Metropolitan Police where she was awarded a Borough Commanders award for gang crime reduction. Before her career with the police, she worked at the Ministry of Defence overseeing and implementing corporate governance and risk management practices, whilst also studying for a BSc in Criminology and Psychology, which she achieved with honours.
Vicki is a standing member of the National Police Chiefs Council suicide prevention steering group.
Amanda McCloskey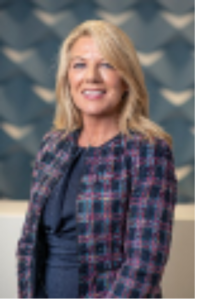 Amanda sits on the Strategic Board of Directors at CIS.
In her 16 Years at CIS Security, Amanda has significantly contributed to growing the business, improving standards, and continuously developing the CIS service offering and reputation as a top tier, leading, professional security services company.  During her journey within the industry Amanda has endeavoured to contribute to the greater good on behalf of the security industry and this has become her true passion.  
Originally from a HR background Amandas' focus is on people.  Her key strength is an ability to communicate with people at all levels and proactively build relationships with employees, customers, their customers, industry influencers whilst making a valid and heartfelt contribution to the security industry in any way that she can.  
Amanda has successfully studied HR Management, Prince2 Project Management and is currently studying to be a Life/Executive Coach.
Amanda is affiliated to the following Security Industry associations.
Consortium for the Prevention of Suicide – Communications & Events
Liveryman of the Worshipful Company of Security Professionals WCoSP
Member of the Security Institute
Previously a member of The Sheriff's Award for Bravery, Marketing and Fundraising committees.
WCoSP Apprentice Master mentored two young female Apprentices
Director of Women in Security for ASIS UK (2015-2019)
Received the Professional Security, Women in Security Award for Contribution to the Industry 2019
Ashley Fernandes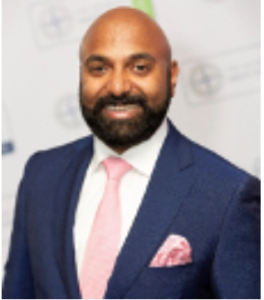 Ashley has over 24 years' experience working at all levels of Security and Risk Management within the Commercial, Retail, Government, and Aviation Sectors across the EMEA region.
He is currently the Executive Director – Corporate Security at ICTS UK & Ireland, part of the ICTS Europe Group of companies, with responsibility for Corporate Guarding, Electronic Security, Canine, and Consultancy services, working with several prestigious global blue-chip clients.
A serving Magistrate, Ashley is also the current Chairman of the City Security Council (CSC), a Committee Member of the City of London Crime Prevention Association (CoLCPA), a Fellow and Global Advisory Council Member of the Institute of Strategic Risk Management (ISRM), a Trustee of the City Security Council, a Fellow of the Chartered Management Institute, a Liveryman of the Worshipful Company of Security Professionals (WCoSP), a Trustee of the WCoSP Charitable Trust, and a Member of both the Security Institute and ASIS UK Chapter.
Chris Stevens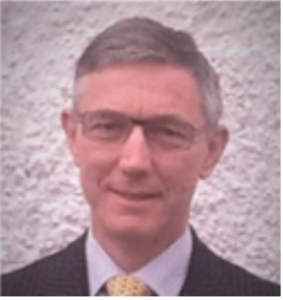 Chris is the Technical Security Director of an independent Security Consultancy providing a wealth of experience across the UK and as far away as the Pacific delivering principally Crowded places protection. Having achieved Chartered Security Professional status, his expertise has been peer-reviewed and acknowledged.
Chris served in Hertfordshire and British transport Police where he trained as a Crime Reduction and Architectural Liaison Officer at the Home Office Centre before becoming the Principal Counter Terrorism Security Advisor within British Transport Police. As a member of the crime reduction management team he had responsibility for considering suicide reduction across the network.
He has for many years advised the Rail Industry within the UK and abroad including Network Rail and Train Operating Companies on all aspects of security.  Chris has been the sole security advisor on the Crossrail London project for the past seven years, having been approached to join in September 2010.
His extensive knowledge of crowd behaviour and appreciation of station operations, gained through his practical experience, aids the correlation between security and safety ensuring both are maintained and delivered in cost-effective and often innovative ways enabling the architectural vision to be upheld. This unique approach has delivered many facilities which are not only wonderful to look at but are far more secure than they would otherwise have been which brings benefit to all those who use it.
He was the co-author for an International publication article and written a further four journal articles relating to transport security. He is recognised as being a leading specialist in aspects of transport security; this is particularly noted within the field of Security in Design of new or refurbished facilities. Chris has been involved in material assessment and product development surrounding the minimising of casualties in the event of a terrorist incident, including rail carriage design.
Jeff Stephenson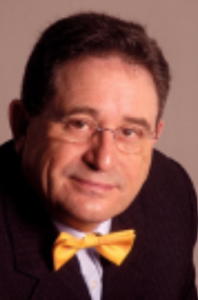 Working Life :-Salesman for British Gas, Mars, Xerox, Alcatel, Canon ,Minolta, Dolphin, Sensormatic, MEB, Sempra Energy ,ADT. Various companies in switch Town Gas to Natural Gas. Own business CCTV and Tagging
Consultancy :- Curry's, BBC, DWP, HBS, Capita, Salton, Various Councils for the Digital Switchover.
Politics:– Parish Councillor, District Councillor, Parliamentary Candidate (Twice)
Volunteering:- Time out. Assisting Asylum seekers and Refugees to obtain British Citizenship, Mentoring undergraduates and postgraduates in obtaining degrees.(Last five years)
Lived and worked North Africa, France, Denmark, and UK. Hitchhiked through Europe, Baltics, Balkans North Africa, and Near East
Education BA (Hons) MA (HR) FCIM, FiSMM Liveryman WCoSP
Matthew Fields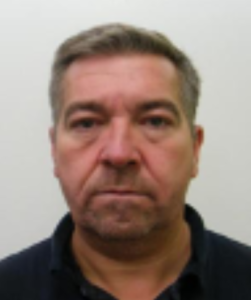 He worked in the Metropolitan Police Service for 30 years. 
Matthew spent the majority of his career as a detective. He worked in specialist posts targeting serious and organised crime.
Since 2015, he worked on the Hostage and Crisis Negotiation Unit, New Scotland Yard, where he was the Deputy Head of the Unit. He helped to develop the current policies, practices and procedures in this arena. Both at a domestic and international level, from a person in crisis through to counter terrorism. He has been responsible for ensuring negotiators receive the necessary support and development opportunities for this increasingly demanding role.  
He led on the international portfolio, where he advised the Foreign, Commonwealth and Development Office and the wider UK Government on critical incidents e.g., terrorist and criminal inspired kidnap cases, cyber-attacks, blackmail, extortion and product contamination. 
He has worked on crime-in-action, kidnap for ransom cases for over 20 years and brings a wealth of experience on the different mobilised assets in support of these investigations. Latterly enhancing the capability provided to the senior investigating officer from the negotiator role.
After leaving the MPS, Matthew took up a role in the Global Security team of a financial institution in the City of London. He is an active member of the Worshipful Company of Security Professionals and a member of  the Security Institute.
Matthew lives in London with his family.
Victor Saavedra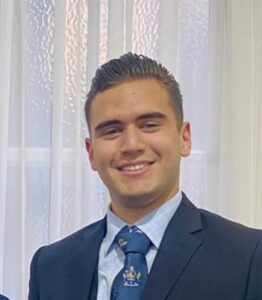 Victor Saavedra is the Secretariat of the Consortium for the Prevention of Suicide (CPS). He is also part of the Cadets and Youth group in the consortium and is currently an apprentice in the Worshipful Company of Security Professionals.
Victor graduated in the University of Greenwich studying an undergraduate course in Criminology and Criminal Justice (BA Hons) and is currently applying for Police Constable. Victor was a cadet in the Metropolitan Police for four years and became Cadet Leader in 2020, training and teaching cadets police practices and values. In his second year as Cadet Leader, Victor produced a fictional case, training cadets in a six-week period; investigative skills, basic forensic science, police and legislative powers within crime scene investigating, and talking to victims, witnesses and suspects. Finally, Victor is certified Youth Mental Health First Aider, giving him the capability and responsibility in talking to young individuals who struggle to talk about their mental health. Outside of the Policing sector, Victor runs the marketing department in his family business.
Ian.J.Bond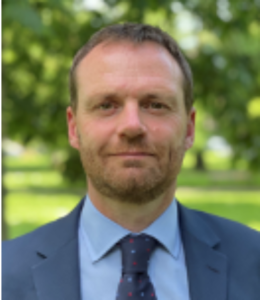 Ian ("Baz") has over 29 years' service within the Metropolitan Police. His extensive experience ranges across Front Line Policing, Specialist Crime and numerous roles within Specialist Operations. Ian is currently working within the Counter Terrorism Command at an international Senior Leadership Level. Ian is well versed in dealing with critical incidents, including suicide and those experiencing mental health crisis. Ian advises and provides governance for the Metropolitan Police Service in a number of roles, at both strategic and operational levels.
In addition to his day job, Ian performs a number of other critical functions within the organisation. He is the Trauma Peer Support Lead for the Counter Terrorism Command, and a Senior Health, Safety and Risk Manager. Ian is also a Blue Light and Police Care Champion, providing invaluable support to his colleaguesand peers. Ian is a longstanding, senior member of the UK Disaster Victim Identification (UK DVI) Cadre, which deals with mass fatality incidents and the recovery of the deceased in the UK and abroad.
Ian is a member of the Worshipful Company of Security Professionals and also a Committee member on the Security Consortium for the Prevention of Suicide. Ian has the responsibility for the Policing strand where he is able to apply his operational experience and strategic oversight.   
Imran Aziz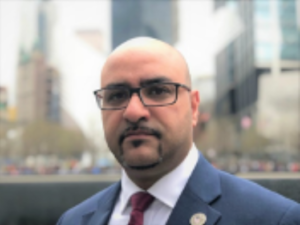 Imran Aziz has held positions such as Vice President of Sales at Digital Barriers and more recently Managing Consultant at Fujitsu.  With over 20 years' experience, working with large organisations including Systems Integrators right through to manufacturers, Imran has a vast understanding of all aspects of business operations, therefore well-equipped to support clients' needs through the sales process and beyond. Imran now leads global initiatives with Fujitsu, working directly with key stakeholders to ensure better awareness and more efficient adoption of technology in multiple sectors across the world.
Imran has held senior posts with several large global organisations, supporting the development and delivery of the products or services being sold, the markets in which they operate, as well as championing industry trends relating to technology and AI.
Imran is a leading figure within law enforcement world, working closely with major forces in the UK, Australia, New Zealand and Canada such as the Metropolitan Police, New South Wales Police, Victoria Police and the Royal Canadian Mounted Police. He is also a key advisor to several industry forums and FTSE 100 organisations on security, technology roadmaps and risk mitigation.
In his spare time he is very active with charities and global initiatives for the welfare and protect of people.  Working closely with Global organisations to support the important work being done.
Jennifer Stockwell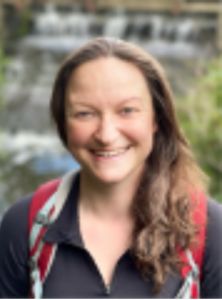 Professionally, Jen has 15 years' experience within the Metropolitan Police Service, and has worked in various roles across Front Line Policing in London. She has also specialised within the Counter Terrorism Command operating at a local, national and international level. Her experience in dealing with mental health crisis, suicide and trauma spans across her career. Jen is experienced in managing operational risk, and is in the process of completing the National Fast Track Scheme with the College of Policing. 
In addition to her day job, Jen is a member of the UK Disaster Victim Identification (UK DVI) Cadre, which deals with mass fatality incidents and the recovery of the deceased in the UK and abroad. She is trained in Mental Health First Aid and is proud to be a Blue Light Champion within the Metropolitan Police Service, providing ongoing support to her colleagues.
Jen is a member of the Worshipful Company of Security Professionals and also a Committee member on the Security Consortium for the Prevention of Suicide. Jen has the responsibility for the strand of Cadets and Youth. Being a former Police Cadet and adult leader herself, she is passionate about communication, community engagement, and prevention.
Simon Clifford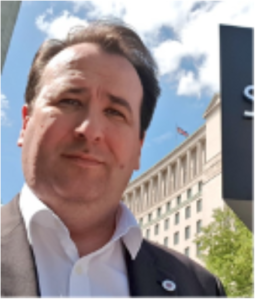 Simon Clifford has worked in digital transformation for over 25 years, during the last six years he has been driving new technology and strategic thinking in Policing, focusing on better collaborative working between agencies and the public. As Director of Digital and data working across UK Policing, he led strategy and innovation work, responsible for "Setting the Direction" where he reformed the national technology and data standards portfolio and led the introduction of AI automation to support crime investigation. He pioneered Cyber reporting & investigation capabilities across UK Policing (Cyber Alarm) by automatically targeting offenders whilst collecting evidence to increasingly prosecute cyber criminals. He chaired the Cabinet Office Resilience board leading the rollout of traffic accident data from three million volunteers, to all three emergency services across the United Kingdom.
Simon launched Cliff42 in 2021 working with public protection government organisations alongside advising technology companies how to better support public sector digital transformation. Within the CPS Simon's focus is digital strategy and government stakeholder engagement.
Adam Ratcliffe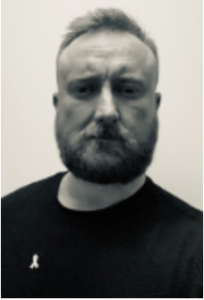 Adam Ratcliffe is the Crime Reduction Manager for Safer Business Network, a not-for-profit, Community Interest Company which implements and operates multiple award-winning Business Crime Reduction Partnerships (BCRPs) across London.
Directly responsible for Westminster, Adam has also launched the BCRP for the City of London in partnership with the City of London Police. Adam works strategically with partners such as Police, Local Authorities, Landowners and BIDs, and Security companies to implement long-term crime prevention and community safety initiatives.
Before moving to London to join Safer Business Network, Adam was Chief Executive Officer for Cambridge Business Against Crime, the equivalent company in his hometown of Cambridge, joining the organisation after leaving Cambridgeshire Constabulary where he served as a Police Officer after leaving University.
A Law School graduate, Adam is also an Associate Lecturer in Criminology, Politics, and the Ethics of Policing, and has extensive experience in delivering training across a variety of subjects. He has a background in board-level engagement within the private and public sectors and working in multi-agency problem-solving partnerships.
Adam is an Ambassador for the White Ribbon Campaign, a charity working to prevent violence against women and girls and is committed to using his experience to improve safety for everyone.